Adelaide: Royston Park SA
Cosmetic Eyebrow Tattoo is always designed to suit you – the individual.
Cosmetic eyebrow tattoo styles include Ombre Powder Brow, Soft Powder Brow, Combination Brow, 3D Brow Tattoo, Feather Stroke Eyebrow, Microblading, Feather Brow.
Your Eyebrows are the foundation to your face and frame a beautiful feature – your eyes.
We can help you achieve symmetrical and fuller eyebrows. 
Pigments are chosen and customised to suit your skin tone, natural brow hair colour and your personal preference. Your new brows can be as soft and subtle as you like or alternatively you might request a defined and bold eyebrow.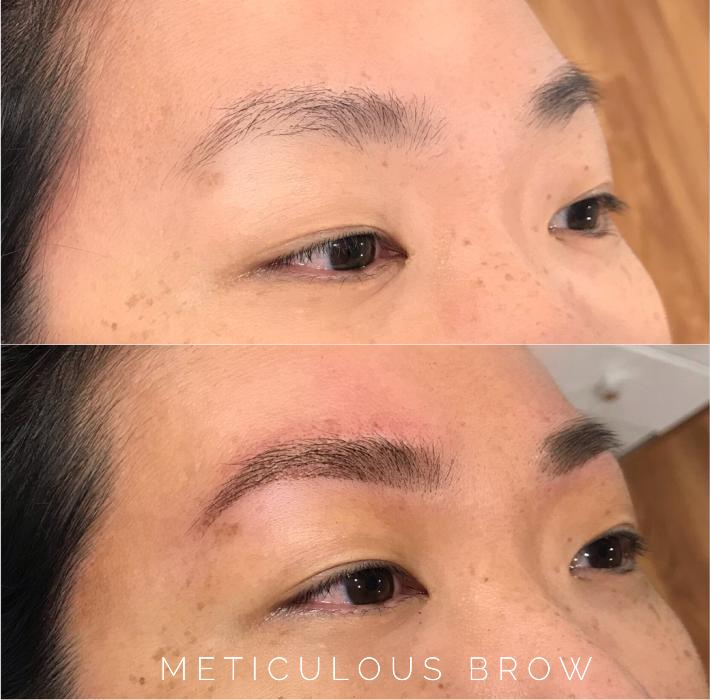 Ombré Powder Brow/Soft Powder Brow/Stardust Brow
Today's Powder Brows are nothing like the old block eyebrow tattoo, using advanced techniques, pigments and equipment we can now achieve soft and natural eyebrows for every individual. This treatment is suitable for everyone eligible for Cosmetic Eyebrow Tattoo.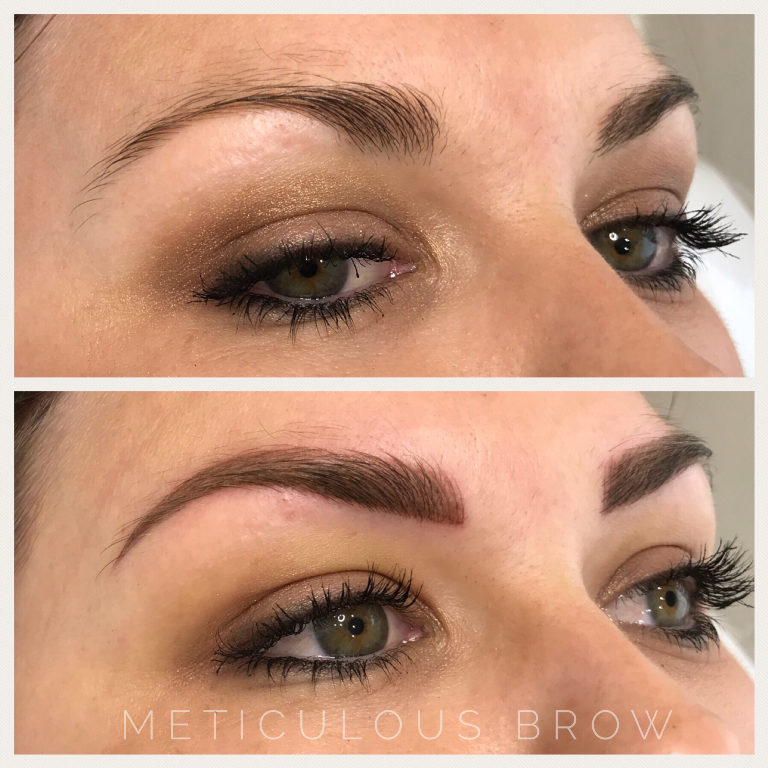 Combination Brows/ 3D Hybrid Brows
Combining both Feathers and Powder for a more creative style.
You may also wish to have feathers through the front of the brow and powder through the arches and the ends. We will design the brow so it best suits you.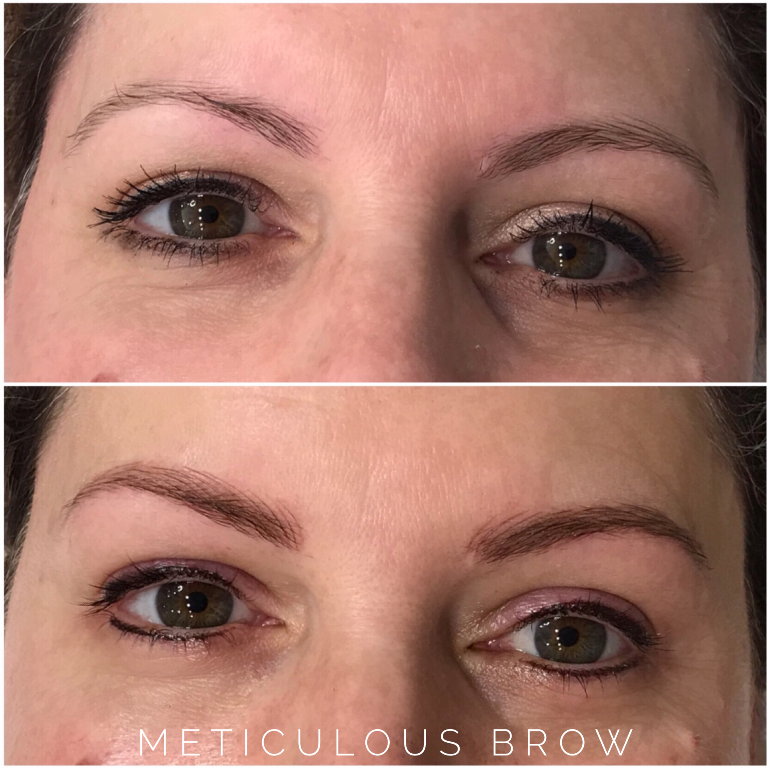 Feather Stroke Eyebrows/ Microblading/ Eyebrow Feathering
This Semi-Permanent Make up technique can recreate the look of natural hairs within the eyebrow. This is not suitable for all skin types.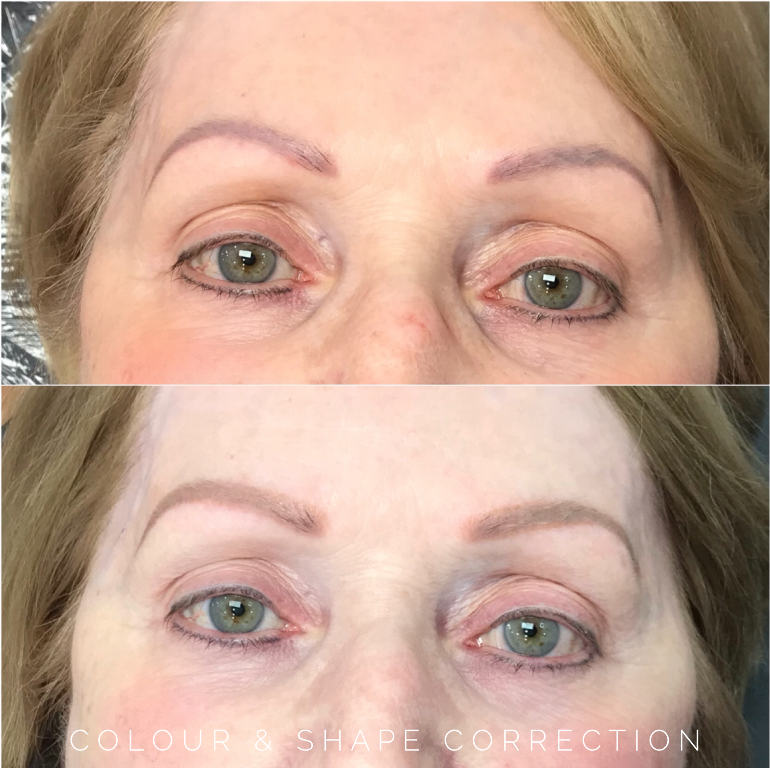 Eyebrow Tattoo Corrections
If you have a previous eyebrow tattoo that needs correcting, there is a chance we may need to look at referring you for a removal treatment first. Depending on the condition of your skin and the amount of pigment remaining, we may be able to correct the brow with a skilled corrective treatment. Please book a complimentary consultation to find out what we can do to help you correct your eyebrows.
Every treatment includes a thorough consultation where your eyebrows are measured according to your bone structure, drawn and designed to suit your face.
Each style will comprise of a 2 step process – Initial Treatment and 6 week Touch Up.
The initial treatment lays the foundation, we choose the colour and style best suited for you. Then the Touch Up is where all the magic happens, we can now clearly see your healed results which give us the opportunity to perfect the colour choice, shape and symmetry.
Cosmetic eyebrow tattooing can help individuals with the following:
Sparse or no eyebrows
Over plucked eyebrows
Patchy or asymmetrical eyebrows
Alopecia
Correct old eyebrow tattoo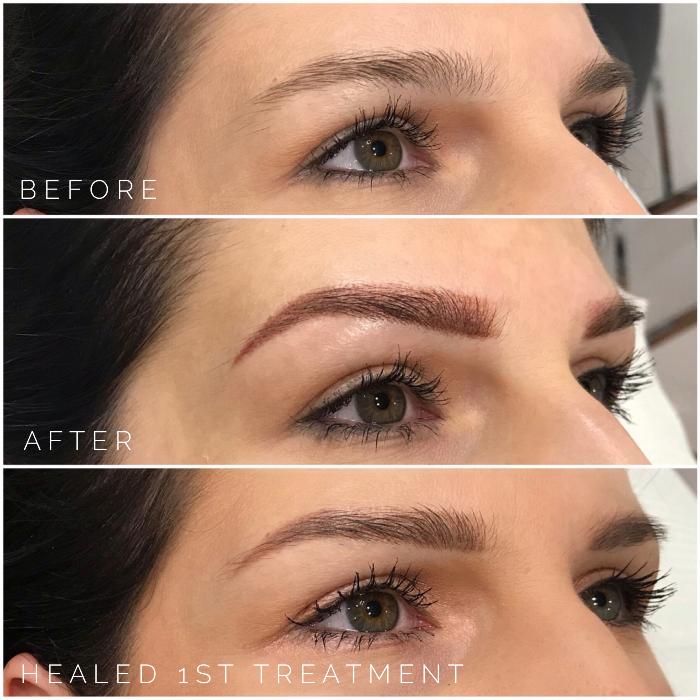 Cosmetic Eyebrow Tattoo Cost
Cosmetic Eyebrow Tattoo Cost
Initial Eyebrow tattoo Treatment: $349 

6 week Eyebrow tattoo Touch Up: $149
A second Touch up is not often required, but if you decide you would like a perfection visit the price of $149 is valid up to 6 months.
Maintenance visits are recommended between 12-24 months. This will vary for each individual, all skins respond differently to treatment and some will retain pigment longer than others.
Eyebrow Tattoo Refresh 6 months – 24 months: $199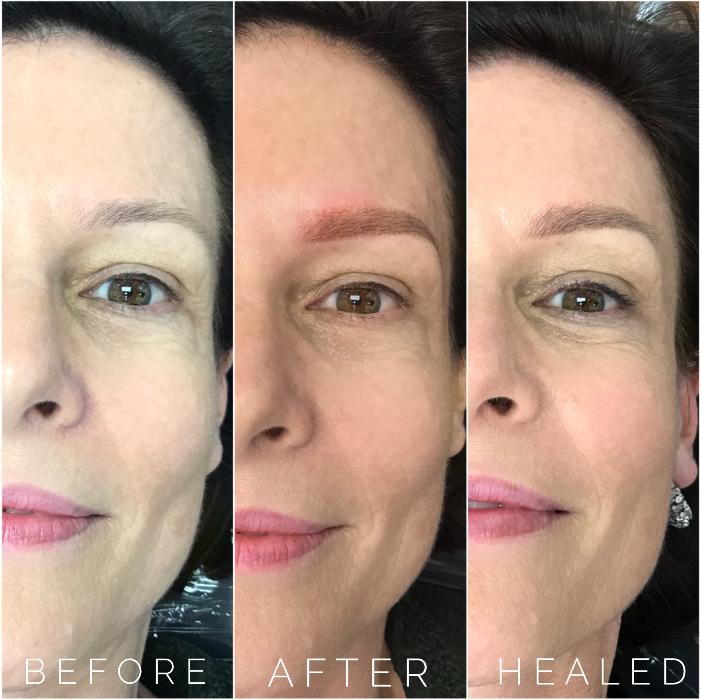 Cosmetic Eyebrow Tattoo Faq's
Is a cosmetic eyebrow tattoo treatment painful?
While every individual has different a pain threshold, most are very comfortable, some even falling asleep during treatment! New techniques, topical anaesthetics, and the highest quality machines and needles make the process a breeze. Please don't worry if your pain threshold is low, as I will work with you every step of the way to ensure you are as comfortable as possible.
What is the cosmetic eyebrow tattoo healing process?
You will be provided with aftercare instructions and a healing balm, which is applied 3 times daily for 10 days.
The Tattoo area must be kept out of water and no makeup worn on the area.
DO NOT touch the tattoo area, pick at or remove any scabbing.
Allow the scabbing to fall off naturally.
Will I look ok to go out in public while healing my eyebrow tattoo?
Yes, most people will just think you have pencilled your brows in perfectly. Some skins will be a little red from treatment, but this will settle after a day or two. I always suggest avoiding big events but for everyday life, it's no stress.
How do I prepare for my cosmetic eyebrow tattoo?
Do not have any of the following treatments 14 days prior to treatment– IPL, Laser, chemical peel, micro-dermabrasion, anti-wrinkle injections
Stop taking any type of blood thinners; fish oil, vitamin E, asprin, nurofen etc.. 3 days prior
Avoid the sun, as area must not be sunburnt, dry or chapped on the day of treatment
Avoid drugs or alcohol 2 days prior
Breast-feeding clients cannot breast feed 48 hours post treatment
I have seen another artist, can you do my eyebrow tattoo touch-up?
Short answer – Yes. 
However with many different pigments on the market and lots of different techniques used today, it's not always possible to touch-up another artists work. The touch-up can sometimes become a cover-up or correction.
Book a free consultation to discuss your options.
Cosmetic eyebrow tattoo before & after photos